INSPIRED Lab: SUPER
Substance Use Prevention and Education and Research (SUPER)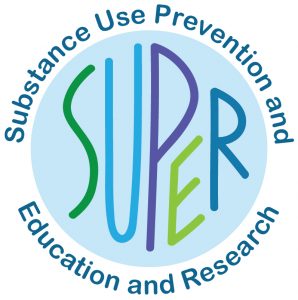 Purpose:
The Substance Use Prevention and Education and Research (SUPER), funded by SAMHSA, is a program that aims to strengthen community capacity to prevent the onset of substance use and reduce the progression of substance use among youth ages 11-16 living in Durham County and Granville County, NC. SUPER is a 5-year prevention initiative that offers:
Free evidence-based life skills training for youth.

Free parenting programs for parents.

Free professional training/continuing education courses for people who work with youth.

Public awareness events.
SUPER's Objectives:
Increase Durham County and Granville County's capacity to prevent and reduce alcohol and cigarette/e-cigarette use among youth.

Decrease youth substance use in Durham County and Granville County.
SUPER's Community Oriented Elements:
Durham County and Granville County youth ages 11-16 who volunteer to participate in SUPER participate in the Botvin LifeSkills Training (LST). This interactive program teaches youth skills for coping with substance use, violence, and other risks. 

LifeSkills Training

 (LST), developed by Gilbert J. Botvin, Ph.D., a leading expert in substance use prevention, is backed by more than 30 years of rigorous research and is a prominent substance abuse and violence prevention program used in schools and communities.

Triple P

 (Positive Parenting Program)

 is available to Durham County and Granville County parents and caregivers of youth ages 11-16. The free Triple P discussion group is a four-week interactive program for parents/caregivers that helps all types of families. The Triple P series includes parent/caregiver discussion groups on commonly encountered problems such as getting teenagers to cooperate, coping with teenagers' emotions, reducing family conflict, and building teenagers' survival skills. These groups are available to parents in Spanish and English.

The SUPER Program offers free professional development training about substance use prevention for individuals who work with Durham County and Granville County youth. Professional development opportunities are available to healthcare providers, school staff, substance abuse service providers, clergy, and other community members. Participants will learn how to screen youth at risk of using harmful substances. Training will be offered twice per year via face-to-face and Zoom. SUPER can also provide this training within your agency. Participants will receive continuing education unit certificates. For more information or to sign up for the listserv, please email 

SUPER@unc.edu

.

Public Awareness

SUPER includes public awareness-building efforts such as:

 A social media campaign targeting youth

Public service announcements

Distribution of printed materials

Local media coverage to increase public awareness of the prevalence and impact of underage drinking, cigarette smoking, and e-cigarette use
SUPER's Capacity-Building Activities
Building on Durham County and Granville County's efforts, SUPER conducted a community needs assessment and presented it to the SUPER Advisory Council composed of local stakeholders. The needs assessment report is available to other community members.

Based on project activities and findings, SUPER created a Comprehensive Substance Use Plan, tailored explicitly for Durham County and Granville County, to be carried out by the SUPER Community Coalition.
Strengthening Capacity for Substance Abuse Prevention in a Low Income, Rural, Racially/Ethnically Diverse Community:
Funding Source:

 Substance Abuse & Mental Health Services Administration, Center for Substance Abuse Prevention (1H79SP081680-01)

Funding Amount:

 $1,499,636

Funding Dates:

 September 2019-September 2024
How to participate in SUPER:
If you are a Durham County or Granville County resident and would like to learn more about SUPER and possibly participate, please get in touch with us. For general SUPER program information, please email SUPER@unc.edu, and for details regarding Triple P, please email SUPERParent@unc.edu. To volunteer with INSPIRED Lab, go here. Please follow us on social media for youth: Instagram and Twitter @ichoosedreams and adults: Instagram and Twitter @INSPIRED_lab.